For the series' 15th Anniversary, Oban Star-Racers' creator, Savin Yeatman-Eiffel, was a main guest at the latest Polymanga convention in Montreux, Switzerland.
The programme was packed with a one hour conference in the Stravinski hall on Friday April 15th, a one hour HD screening and presentation in the Miles Davis hall on Saturday 16th, and a number of signing sessions to interact more directly with old and new Oban fans
Thanks to all of those who attended!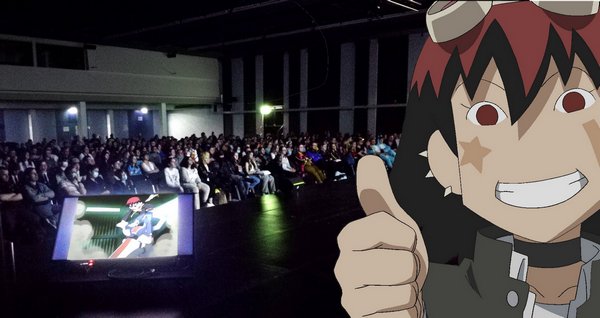 Full house for Oban's HD screening!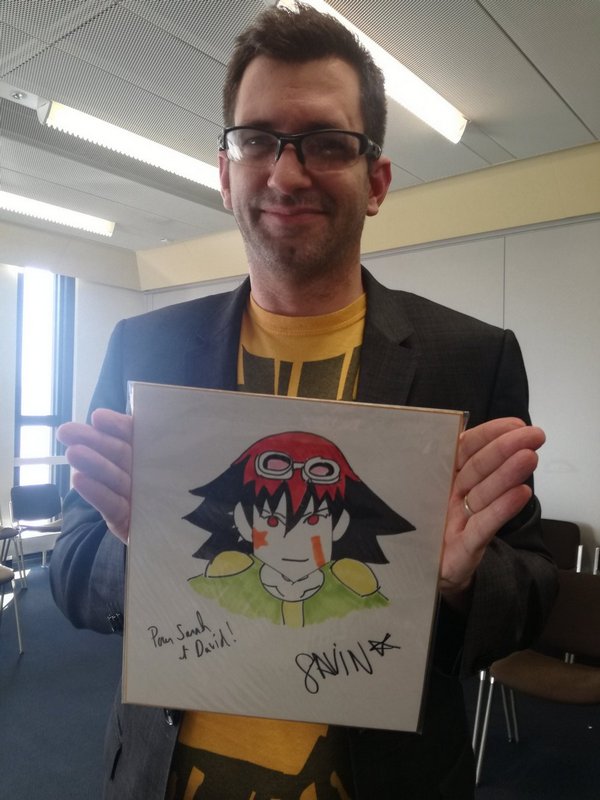 David Heim, founder of Polymanga, posing with the nice Shikishi Savin drew him (with great difficulty!)